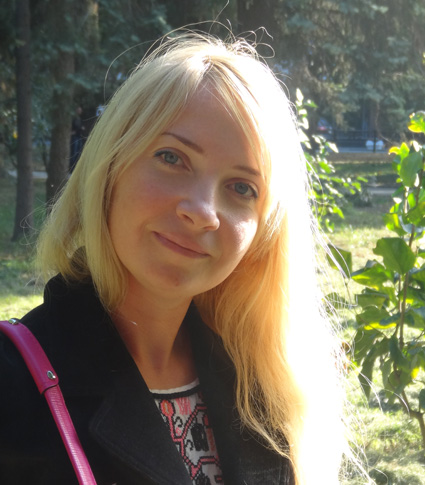 Alona Piven is originally from the Ukraine, relocated to pursue her career with her artist husband, Vladimir, to Miami and has now returned to Eastern Europe to be with their family . She specializes in hyper-realistic or photo-realistic paintings of flowers. Her gentle touch combined with her sharp eye truly makes her floral work magical. It is almost impossible to tell that her paintings are not photographs.
Alona Piven's collection at Stravitz Art Gallery
Born in January 2nd 1976 in Zaporozhe , Ukraine.
Studied in a fine art studio since she was 7 years old.
Entered the art school in 1986, where she studied for 5 years.
Graduated from Kharkov State Art Collage in 1995.
She has been living in Kyiv since 1997.
1994 – 1997 participation in exhibitions;
1998 – 2004 exhibitions in Kiev;
2005 – Exhibition in Berlin and Magdeburg, Germany;
2010 – Exhibition "Dew", Bratislava, Slovakia;
2012 – Exhibition in Norfolk, England;
2012 – Took part in the "Aviart-2012''project being part of the VIII International aerospace saloon "Aviasvit –XXI", Kyiv.
Since 2013 – Piven's paintings are exhibited, in Riverside Art and Glass Gallery, Wrotham, Norfolk ,UK.
Her artwork has become parts of the private collections in Europe and in the USA.