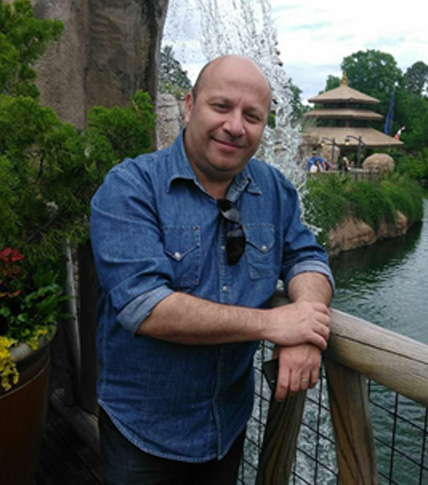 Hussain arrived in the United States from Jordan in 2015, where he ran his own glass painting company with multiple storefronts. He worked freelance on special projects for many in his native country and grew in reputation by word of mouth.
As a way to provide better educational and occupational opportunities for his children, Hussain brought his entire family to the United States and once again set about painting his unique and vibrant glass art. Hussain has an incredibly unique process: he actually paints with a needle and always wears a mask to protect from the special paint, acrylic mixed with clear lacquer, he employs. Jewels and pearls are affixed to many of his pieces lending a rich, ornate tone to the work.
His subject matter includes horses, eagles, doves, marine life, and intricate patterns and symbolism from the Middle East as well as other countries with vibrant visual heritages.
Hussain Alobaidy's collection at Stravitz Art Gallery