Visualize New Art In Your Home Before You Buy!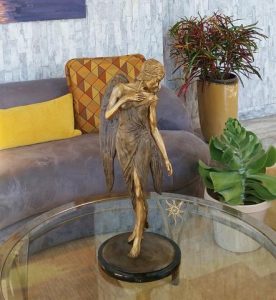 Wouldn't it be great if you could see what your design ideas look like before you implement them? Send us a photo of your space and we can show you ways to transform rooms with colors and textures before you commit to an investment.
We want to help make your home a beautiful reflection of you. Whether you're looking for art to make a simple update or considering style changes to freshen the look of your entire home, we will assist you in making it happen! We can help you choose art and then deliver it to you for a trial period.
Let the Stravitz Sculpture & Fine Art Gallery be your partner in creating your dream home!