This Fragile Earth
August 17, 2019 @ 6:00 pm - 8:00 pm
Free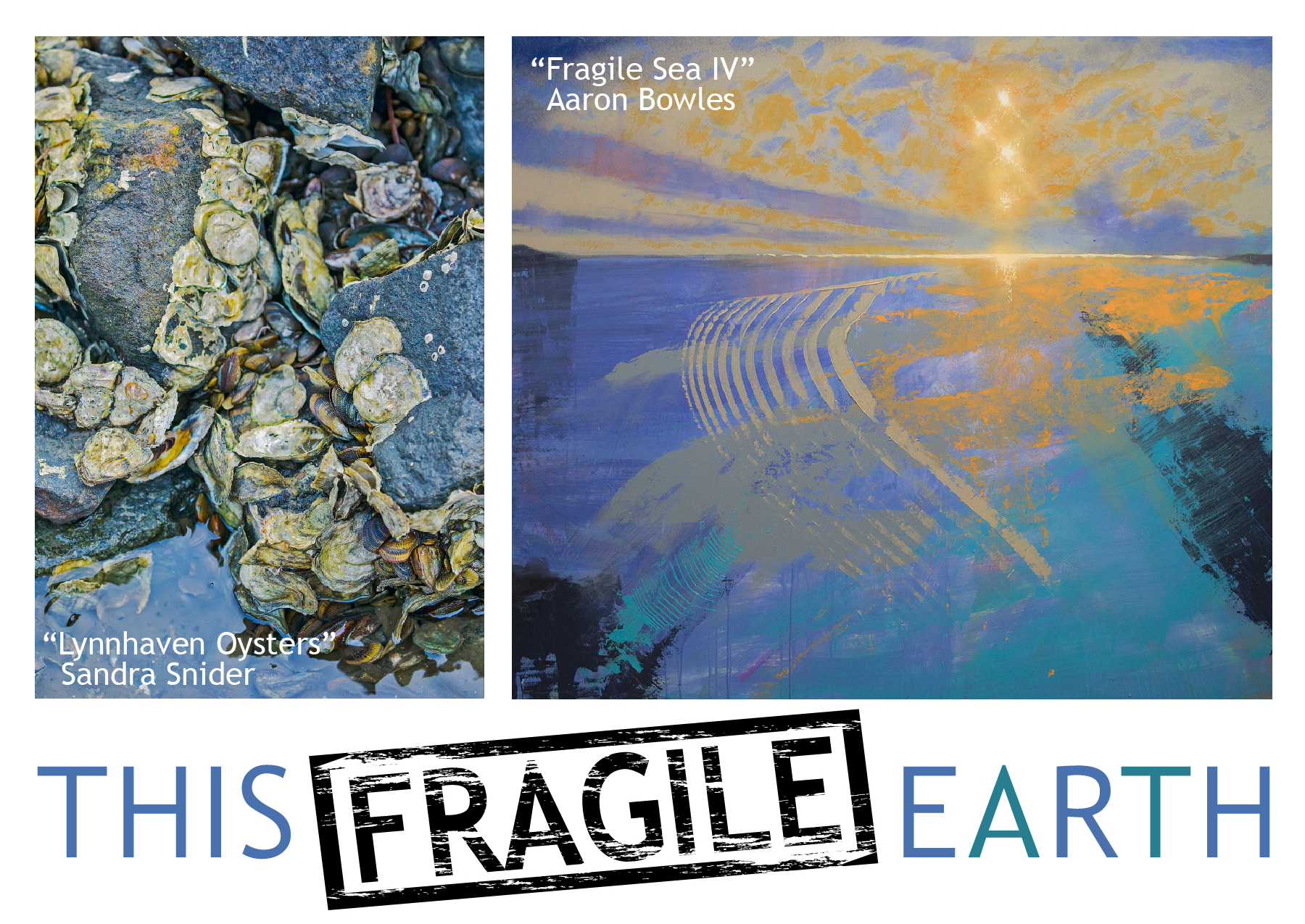 Each of us has a personal connection with this Earth. She nourishes and sustains us, yet is dependent upon us for her caretaking. This show makes us aware of the beauty and fragility of our world. And provides inspiration for you to make a difference.
Featuring the work of Richmond modernist, Aaron Bowles and local photographers, Sandra Snider, Matt Haddaway and Mike O'Shell, we have planned an evening in support of healthy oceans – the life support system for our planet.
We will also be asking for your feedback and participation in a work in progress by Richard Stravitz depicting the earth tumbling out of God's hands into chaos.
All the usual suspects will be here – world-class art, wine, jazz and nibbles. Come, be our guest!