Melissa Schappell Art:
My Best Moments
Just because I have been staying home does not mean that big things aren't happening! 
There is so much to fill you in on, but I will do my best to give you the highlight reel: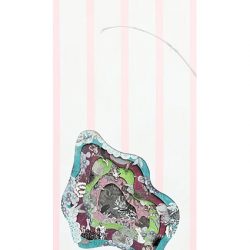 01
I DID IT!… and by did it I mean that I GRADUATED with my MFA degree from Radford University!  It didn't end exactly the way I thought it would but that's okay.  Life throws us curve balls and we just have to work with what we've got sometimes.  I got a 4.0, I am proud of the body of work that I produced and the relationships I fostered, and I am ready to take back on the art and art education world.  
"One can have no smaller or greater mastery than mastery of oneself".
– Leonardo da Vinci –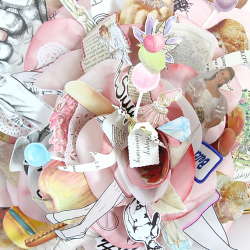 02
SOLO SHOW YALL! 
SO long story short, my MFA Show got cancelled because Covid-19 which was obviously a big disappointment at the time.  HOWEVER, amidst this dark series of Covid-19 related cancelled events came a shining beacon of hope in the form of Richard Stravitz Sculpture and Fine Art Gallery in Virginia Beach!  They reached out and basically said: we believe in you and your work, it deserves to be exhibited, and we are going to give you the space to do so.  I mean, HOW AMAZING IS THAT?!  The show is called UNEXPECTED and features my MFA work that engages the psychology of expectations and human communication systems via the semiotics of metaphor, symbols, and storytelling.  It will remain up from NOW through August, with HOPEFULLY a joyous and safe closing reception in August.  Follow me on instagram @mschapp_art, check your newsletters, or click the direct link here to take you to the gallery website for further info and updates on that!
https://stravitzartgallery.com/event/unexpected-melissa-schappell/
03
THANK YOU!
Last but not least, I just need to thank all of you, my biggest supporters, for all of the support you have shown me.  The past two years have been a wild but exciting ride and I can't wait to share with you all that is yet to come!
Melissa Schappell
Stravitz Gallery Artist & Guest Blogger